Turnkey Pharma Systems, LLC. is the innovator and provider of O'tima® Incentive Compensation and Sales Performance Management Solutions software for Life Sciences companies. Turnkey Pharma Systems' O'tima® software platform is trusted by a number of pharmaceutical companies to help improve sales force effectiveness, sales and marketing productivity and overall company performance.
Established in 2009, Turnkey Pharma Systems is headquartered in the Raleigh/Durham, NC.
Carolina Szoke
Founder and CEO
Carolina Szoke
Founder and CEO
• Senior Business Executive with over 24 years of experience in international markets working for multiple organizations in support of the Life Sciences Industry. • In-depth experience in crossing cultural barriers to collect and translate functional requirements to tailor customer solutions. • She managed teams of developers, QA and support groups in the creation and adaptation of CRM and SFE applications in Mexico, Brazil and Australia and deployments around the world. • After founding Turnkey Pharma Systems, became naturally head of Sales and Support.
Lajos Szoke
(1951 - 2021) Partner
Lajos Szoke
(1951 - 2021) Partner
• Senior Technology Officer with over 40 years of IT experience, ranging from large mainframes to the present-day server centric platforms. • His technology experience ranges from being a member of the original team that developed Cirrus the ATM network, to founder and chief architect of Network Medical, a practice management solution with hundreds of clients in Michigan, Ohio and Indiana. • He was the CIO for Invetech, a Detroit based wholesale distributor of ball bearings and power transmission products with sales revenue of over 300 million dollars. • Currently responsible for all aspects of development of Turnkey Pharma Systems' products
Miguel Mejia
Founder
• Senior Software Architect with over 30 years of experience in designing and developing systems for the Life Sciences Industry. • Founding partner of Interactive Management International in Venezuela • Lead developer of Medicheck, CRM and SFE program sold and distributed worldwide in over 40 countries. Prestigious companies like Bristol Myers Squibb and Eli Lilly were some of the major clients. • Developer of Farmadata and Anapres, tools that were pioneers in the interactive analysis of prescriptions. These tools became market leaders with 60 clients in Mexico and 45 in Colombia and Venezuela.
* Any brand above might belong to third parties not mentioned specifically
Customers
Turnkey Pharma Systems is proud to work for more than 9 years with some of the most innovative corporations in the pharmaceutical and biotech industries.
We support sales forces of all sizes; from as small as 30 sales representatives to as large as 1200 with more than 3000 users total.
With satisfied customers in Mexico, Colombia, Ecuador, Peru, Central America and The Caribbean.
---
13 years with satisfied customers renewing their O'tima(R) contract.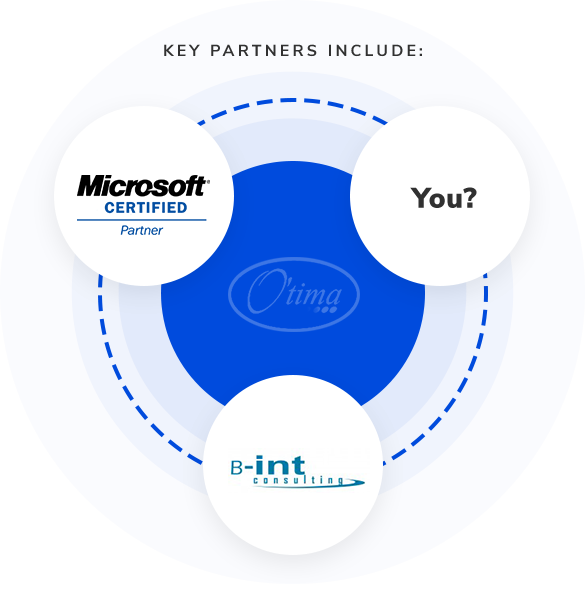 Nuestros socios
Turnkey Pharma Systems partners with leading consulting firms, system integrators and technology companies to deliver our incentives management solutions to joint customers.
---
If you're interested in becoming a valued partner please contact us. Contact Us