• Flexibility in payment plans. O'tima allows configuring multiple parameters using brands, metrics and unlimited pay scales.
• O'tima adapts to your business.
• Data is imported into O'tima in a granular form (product/brick) from multiple sources, allowing auditing of data and peak analysis.
• Historical management of territories, employees and markets. Users may view past calculations and structures and enter future realignments while calculating current incentives.
• A master structure for quotas and sales, avoiding all kind of errors.
• Automatic individualized report generation and email distribution in standard formats. Along with development of BI reports for your Sales Force.
---

• Consolidation of data from Hospitals and/or Wholesalers for markets where the regular audits are insufficient.
• Custom exporting of data for multiple sources (DDD, ATV, Close-Up, GSDT, Wholesalers).
---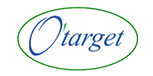 • Calculates quotas per brick or per customer using proprietary formulas.
• We can make all adaptations to our quota calculations to suit your company needs.
---